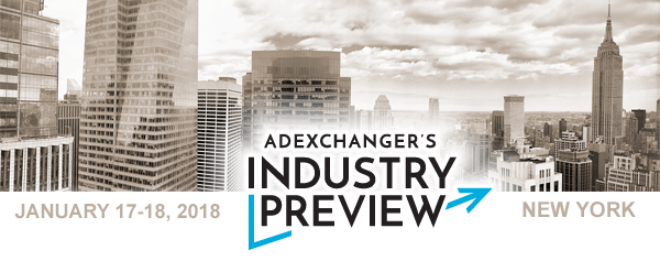 Join us for AdExchanger's 2-day event in NYC focused on what to expect in the next 12 months in marketing technology. We'll be hosting meetings in our suite at the conference hotel, located at the Grand Hyatt New York, 109 East 42nd Street at Grand Central Terminal in New York City.
To set up a meeting with the Screen6 Team, reach out here.
More information can be found at https://industrypreview.com.