David de Jong, CEO of Screen6, was featured in fd.nl as one of the most promising entrepreneurs in the Netherlands under 35.
Read the full article here: https://fd.nl/fd-persoonlijk/1231262/talentenspecial-interview-david-de-jong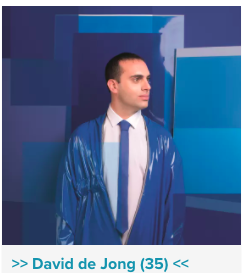 David de Jong, founder of Screen6, developed an application that helps the advertising industry analyze how many people are precisely reached with an advertising campaign via various devices. The company has offices in Amsterdam, New York and London.