Published October 26, 2018
Read on Adweek
A recent ANA survey highlights how "identity" is a primary need for marketers in order to target audiences with appropriate messaging. Forty-seven percent of U.S. marketers claim their organizations will significantly increase investment in audience identity solutions next year.
In a bid to boost marketers' ability to accurately target audiences outside of the industry's walled gardens, separate groups of independent ad-tech players are banding together to launch their respective "unified" targeting projects.
The benefits of such initiatives—there are currently three scaled efforts in the market—are clear in that they will reduce advertisers' reliance on walled gardens such as Facebook and Google and subsequently increase independent players' share of ad spend.
However, political differences underpinned by competitive interests among the commercial entities involved, along with an uptick in efforts to fragment with the sector's ongoing round of mergers and acquisitions, are further frustrating efforts.
Sources contacted by Adweek echoed the opinion that ultimately independent ad tech will likely settle upon a "handful of IDs" representing a significant reduction from the status quo where hundreds of IDs are currently in operation.
"We all pursue the same goal for the industry: be more efficient and share user-level data across platforms to improve execution and become competitive against the walled gardens," Mathieu Roche, CEO of ID5, said.
Demand-side platform Mediamath was the first significant player to voice unease siding with such a consortium based on the ID solutions of a single commercial company when it withdrew from the Advertising ID Consortium.
ID5s Roche echoed that sentiment, adding that "neutrality is key." He also noted how it would work for competitors of The Trade Desk, which just unveiled its unified ID solution.
He also described the difficulties that supply-side platforms would face working with the Advertising ID Consortium.
"It was challenging for SSPs to migrate to the AppNexus domain when they launched the Ad ID Consortium," he said. "Identification shouldn't be a competitive advantage. It should be a commodity, an infrastructure on top of which publishers and ad tech vendors can build sustainable, differentiated business."
Ari Lewine, CSO at TripleLift, said a number of different ID solutions will continue to be on offer. He said the existing state of affairs means that up to half of all ad impressions on a given ad exchange are unidentifiable.
"If you put all of the independent ad-tech companies together, that's still a lot of traction and scale," he said. "A DSP usually won't bid on an ID it doesn't recognize, and with things the way they are, they will only bid on up to 80 percent of ad impressions [at best]."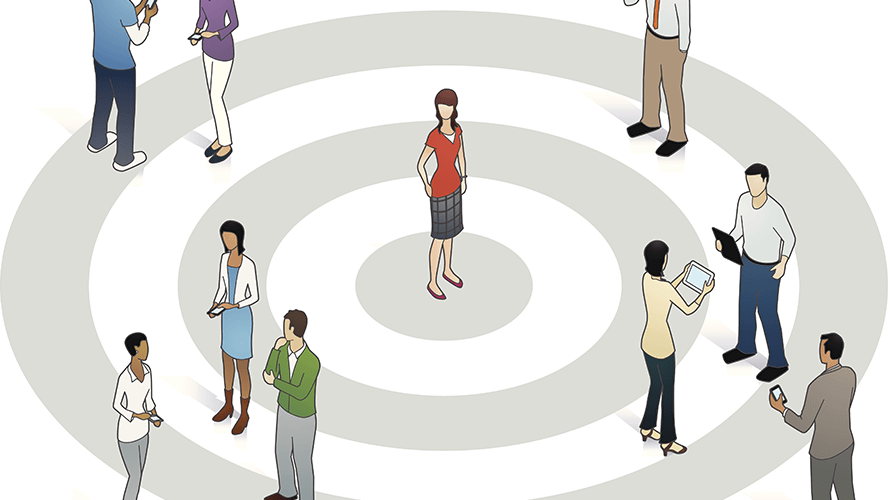 The curveball that is header bidding
However, while the fragmentation of such efforts is not a fatal blow to the overall aim of constructing a plausible alternative to the walled gardens, the emergance of header bidding is further frustrating the efforts of independent ad tech.
In particular, the adoption of server-to-server header bidding—a relatively new way for publishers to collect bid requests in a way that improves their page load times—by publishers and SSPs is also causing headaches with match rates.
The industrywide adoption of server-side header bidding is reducing latency challenges, and there is now a corresponding problem of lower match rates caused by server-side syncs, according to some.
Research by DigiTrust asserts that 25-50 percent of impressions don't support traditional third-party cookies and that there is an increasing concern that this will result in even lower match rates and decreased yields on unmatched users.
Keith Petri, CSO at Screen6, noted how his company's latest rollout, idSync, was geared toward solving such a problem, especially as advertisers are expected to match with offline data sets.
Per Petri, idSync can help fill in the gaps between vendors and siloed data sets, adding that a lot of the solutions on the market are "identifier solutions" not "identity solutions" given that they are based on third-party cookies.
He went on to say, "That's obviously a nuance but a very large nuance, as these identities are strictly siloed per browser, of which there are multiple on any single device, and they are still positioned for the most part as a third-party cookie."
Essentially, he said, every app on your cellphone is its own siloed browser. That means any cookie-based offering faces two problems: the lifespan of the ID and the time it takes for consortia members to build these identifiers into the shared ecosystem.
This requires an API, which can both call and connect the multiple identifiers (across both devices and browsers) and then fashion this into a single persistent ID, according to Petri.
Speaking with Adweek, Jordan Mitchell, IAB Tech Lab's svp of memberships and operations, noted how the trade body is trying to promote the wares of its nonprofit ID offering DigiTrust as a "vendor-neutral" party that can bridge such philosophical and technical differences.
"Since the IAB Tech Lab took over [DigiTrust in June this year], we've put a DigiTrust ID working group in place with the objective of putting together case studies that show the benefit of working towards the same methodology," Mitchell said.
Early reports claim up to 20 percent improvement in match rates, but work still remains to better clarify such claims. "As more people get on board, we're encouraged by that, but it is still sort of fragmented," Mitchell said.