By Bob van Toorn, Data Engineer, Screen6
When cookies were invented more than 20 years ago, they were envisioned as a way to improve user experiences by making it easy for web servers to personalize information to fit a person's specific needs and preferences when visiting a website.
Unfortunately, as cookies have become the default mechanism to identify users anonymously on the internet, there has been a significant increase in the number of trackers that load when a person visits a website. The result—quite contrary to the original intent of the cookie—has been increasingly bad user experiences, characterized by longer page loads and frequent load errors.
One of the culprits behind today's online latency and resulting negative user experiences is not just the cookie itself but actually cookie syncing—the process by which two platforms map each other's unique cookie IDs. Today, cookie syncing is the primary way that publishers and advertising technologies communicate about a common user. Cookie syncs between SSPs and DSPs are heavily relied upon for the purposes of frequency capping, obtaining behavioral data, placing users in segments, and knowing what to bid or whether a bid should be placed at all.
The negative effects of cookie syncing and trackers are quantifiable and severe. For example:
On average, 35 percent of websites spend more than 10 seconds loading user sync calls. (Source: ID5)
40 percent of people abandon a website that takes more than 3 seconds to load. (Source: Neilpatel)
A 1-second delay can result in a 7 percent reduction in conversions (Source: Neilpatel)
The page latency caused by cookie syncs is fast becoming intolerable to the average consumer. We see evidence of this in the rise of consumer ad blocker usage. Meanwhile, bad user experiences that lead to the use of ad blockers have prompted Google's built-in ad filtering for Chrome, which disables ads that do not comply with the guidelines of the Coalition for Better Ads. In other words, major players such as Google — which have an interest in reducing the use of comprehensive ad blockers — are acting on behalf of consumers by taking measures to prevent people from having bad experiences.
Ad blocking as a behavior causes obvious harm to the online advertising industry. But even when ads do make it through to consumers, page latency caused by cookie syncing is dragging down performance for advertisers. When consumers spend their time waiting for pages to load, their actual interaction time with the page (and any accompanying ads) diminishes accordingly. Likewise, many rich media ads require pages to load fully before their content begins to play. Slow page loads strongly decrease the effectiveness of these ads.
Latency caused by cookie syncing represents a serious concern for both consumers and advertisers today. If issues such as these continue to go unaddressed in the industry, we can expect to see the harm caused by bad user experiences and reduced advertising effectiveness continue to worsen.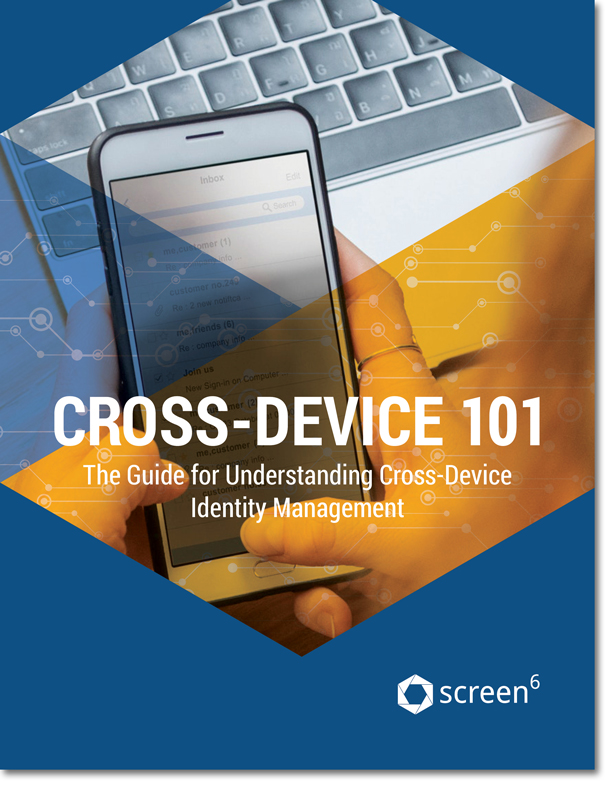 Have you downloaded our latest white paper, covering the fundamentals of cross-device?
Interested in learning more about Cross-Device or Screen6's Solutions?