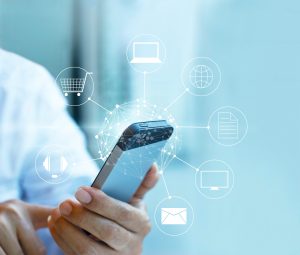 Screen6 is the future of identity management. Our cross-device ID technology helps leading brands, agencies and platforms precisely understand their audience. The Screen6 technology allows marketers to measure reach and frequency more comprehensively, gain insights into cross-device attribution, allow for targeting at scale, and frequency cap across channels.
We believe that advanced audience identification will drive the growth of advertising and we've built the Screen6 technology to power this dynamic market. From an advertiser's perspective, knowing the reach and unduplicated nature of your audience is key. Screen6 technology allows marketers to deeply understand true cross-device capabilities, meaning they can analyze the combined results across desktop, mobile, connected TV and the Internet of Things. The Screen6 adaptive technology is built to understand the changing nature of connected devices and how individuals use new technologies and media platforms.
Screen6's Private Graph technology dramatically improves cross-device targeting, measurement and attribution capabilities for data-driven marketers and their agencies. By leveraging an advanced technology solution that does not depend on master graphs or data sharing, we ensure the integrity of our client's data and that their Graph is compliant with all privacy standards including both local legislation as well as industry self-regulation. Screen6 operates independently and does not license or own any data. Without a centralized master graph to rely on, Screen6 does not require a cookie-sync with each of its clients.
Acquired by Samba TV December 2018  –  Samba TV is a San Francisco-based data and analytics company focused on a next generation television experience that helps viewers discover and engage with relevant content, and enables brands and agencies to effectively address and measure that engagement effectively. Samba's insights are built on the world's most comprehensive source of real-time viewership data across broadcast, cable TV, OTT and digital media. Through software embedded in smart TVs, enhanced by set-top boxes and mapped to connected devices, Samba TV amplifies media investment and activates cross-screen campaigns. For more information, please visit www.samba.tv.
At Adform we really value our partnership with Screen6. Having run tests against the deterministic log-in data some Publishers provide to our DMP, we have been impressed by the sheer accuracy of the Screen6 device graphs.

Jakob Bak, CTO, Adform